« Back to News & Notices
Congratulations to Our Staff
On May 17, 2023, West Carteret Water Corporation attended the NC Rural Water Conference at the Benton Convention Center.
We would like to congratulate Joel Engel for being the first NCRWA Apprentice and for completing all the requirements during the past two years. Great job!
Also, congratulations to Fella Abbott for winning the NCRWA J. A. Younts award for dedication to the water industry!
We are proud of all of our staff.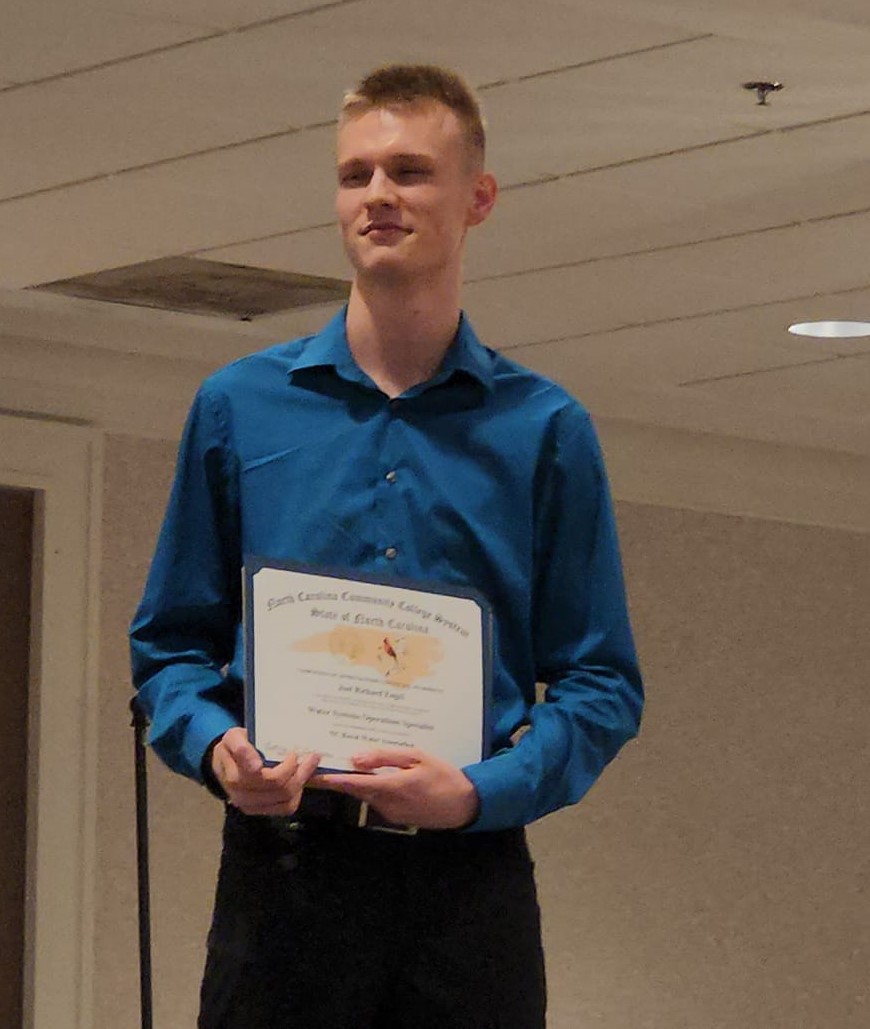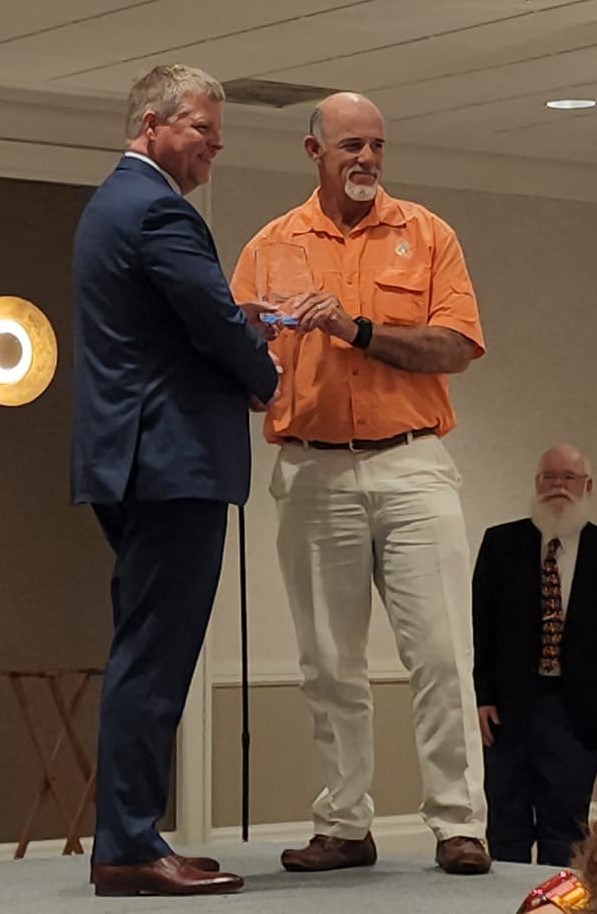 Joel Engel Fella Abbott